Munim's Bangladeshi Chicken Curry
Bangladeshi home-style simple chicken curry
I lost my dad two years ago. I was very close to both my parents, so when he passed away just two and a half years after my mom did, I was devastated. To lose two people whom you love so much, in such a short span of time, especially when they weren't old yet and were full of life (and their contemporaries are still partying and traveling around the world) – it was heartbreaking. It's taken me a long time to grieve and process their loss, and hardly a day goes by when I don't miss them. My dad's birthday is tomorrow, and I have been filled with memories even more so.
My dad had a vibrant personality. He was full of life, had a great sense of humor, was charming, witty and sarcastic, had an amazing memory and was a great story teller. At parties, he always had a group of people around him. He and my mom both brought joy into people's lives, people liked being around them. He made friends easily, got along with people of all ages; all my good friends liked him so it made life so much easier because we could all hang out together.
Our house would always be filled with people while we were growing up. It was an open free-flowing atmosphere. Anyone was welcome to drop by, and every evening after my dad got home from work, guests would drop by randomly. Now as an adult, I wonder how he had so much energy after a full day at work; he would come home, take a 20-minute nap, have a cup of tea, spend time with us kids, and then the rest of the evening would be spent socializing with however many people had come by.
In addition to his zest for life, my dad also loved helping people. So people would come by seeking his help and guidance. My dad's way of helping people was very practical – he helped many get jobs, he mentored people with their careers, helped those who were truly down on their luck get on their feet so they could develop a good future for themselves and not be monetarily dependent or indebted. Our house was open to anyone who needed a place to stay in the city, people would show up with their luggage and stay for weeks. My parents were both incredibly generous in spirit.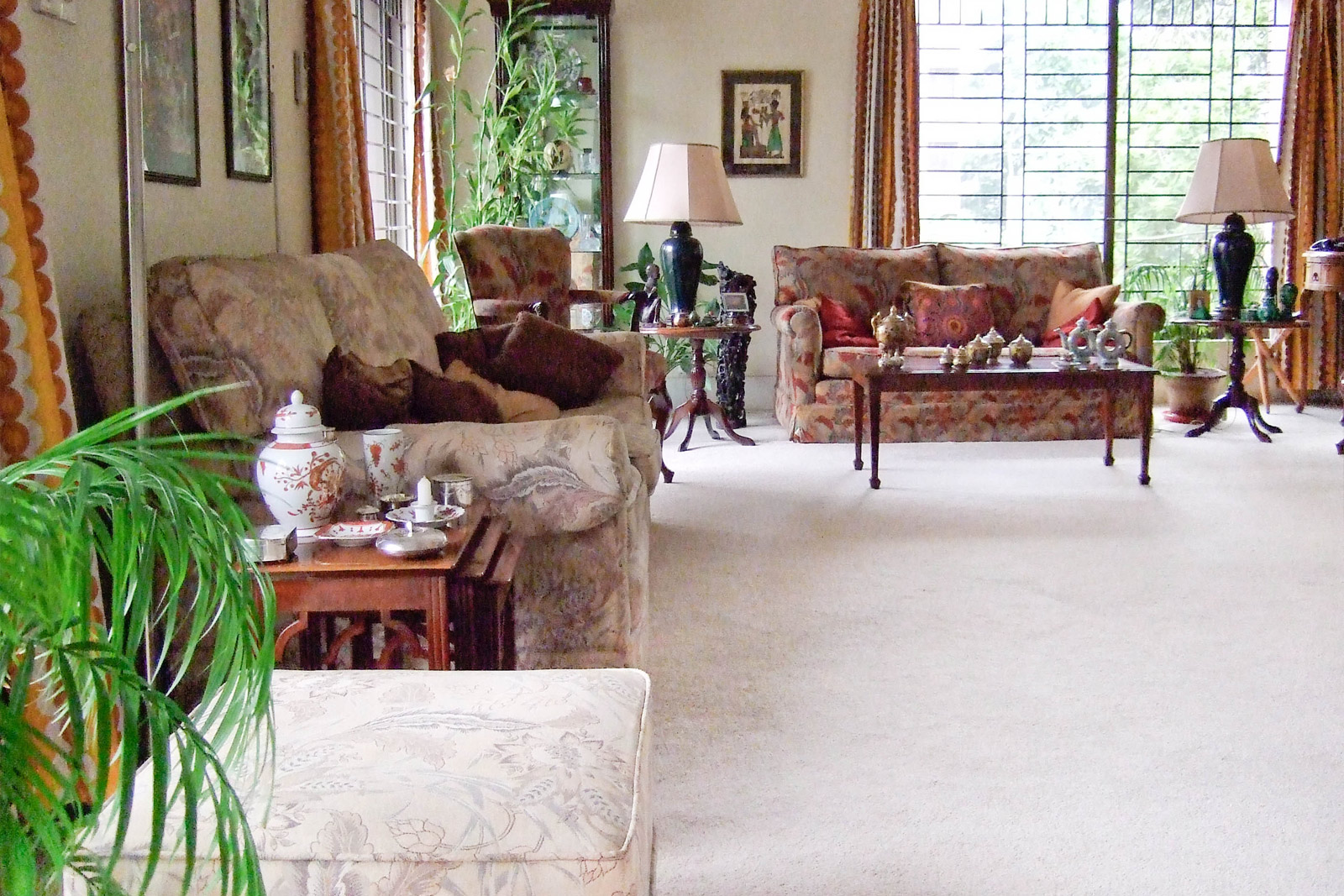 Despite spending almost each evening after work with guests, on the weekends my dad would still wake up super early (I really wonder how he had all this energy when he didn't seem to sleep much). He would have his cup of tea before the rest of the house was up, read the morning's papers, and then he and the driver would leave early for the market.  The market back then was not like the anti-septic supermarkets with produce neatly packed in plastic wrap. The one he liked to go to was closest to what we call a farmer's market in NYC, with fresh produce, vegetables, meat, fish, spices arriving daily from farmers around the country; except it was huge and quite chaotic. My dad loved to eat, and loved buying the fresh ingredients for the food that would be cooked. He was always a fairly slim man (both my parents were tall and slender), and while he ate a lot, oddly enough he never had a weight-issue (perhaps it was because the type of food we ate at home was generally healthy).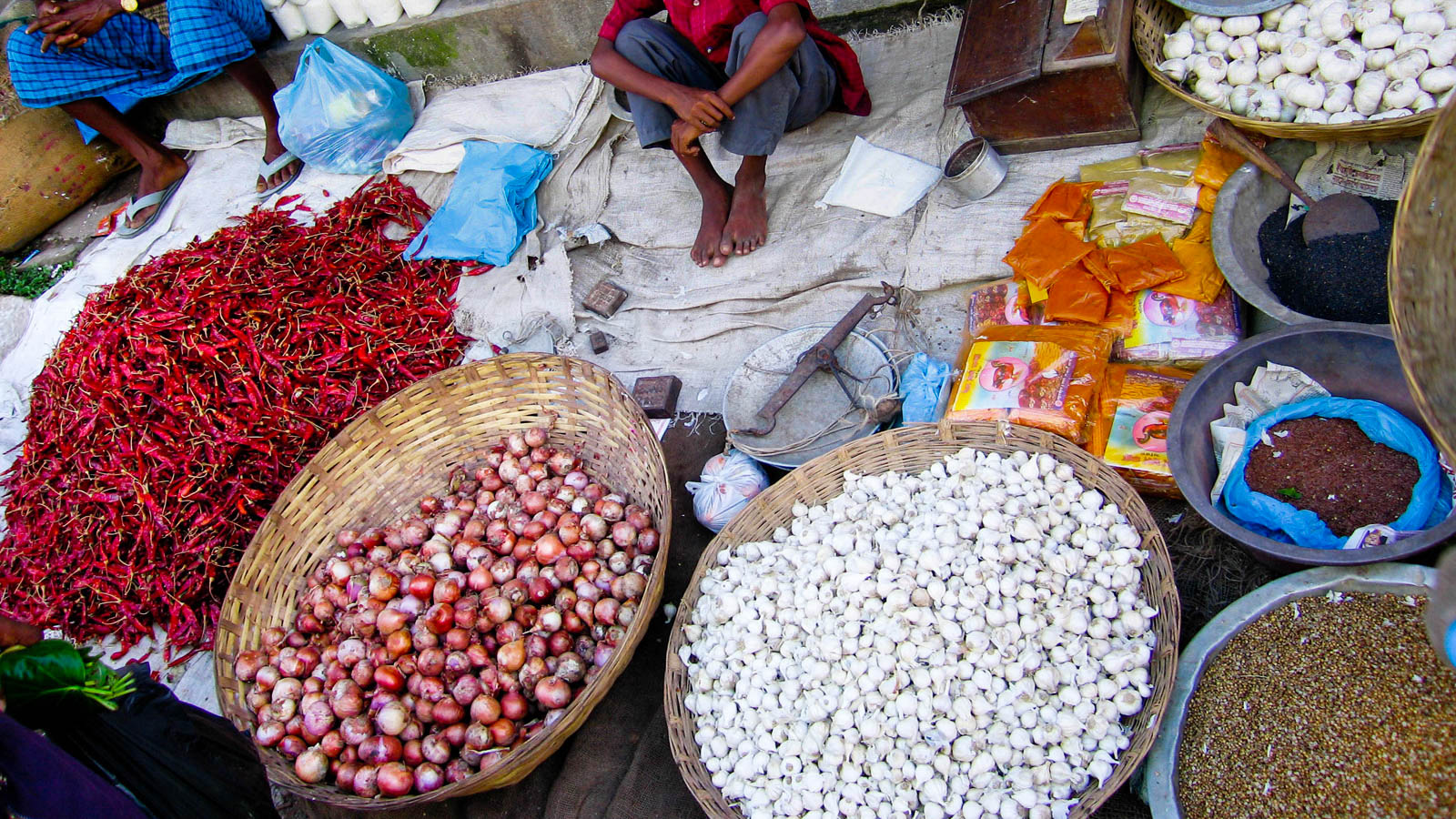 By the time we all woke up and made our way out to the dining room to see what surprise had been made for breakfast or make our own breakfast requests, he would already be home, bursting with excitement like a kid at all the things he had found for us to eat – things that would make each of us happy, my mom, my grandmother who lived with us, and also those who might be happening to stay with us. He managed to think of and remember each of our food loves, so we would be very interested and delighted too to see what he had brought. We would sit around the table and pitch in on the meal plans, as my parents figured out what should be cooked when, especially that day. He would be especially excited to find some fresh seasonal fish or vegetable that had just appeared. Bangladesh is a country of rivers (the main rivers of South Asia all end up in Bangladesh as they make their way to the Indian Ocean), and we have a crazy number of varieties of fish that are seasonal. Same goes for the vegetables, we have endless varieties of spinach and vegetables, and they are all seasonal. It would be exciting to find out all the surprises my dad had managed to find and bring home, and we would look forward to each meal.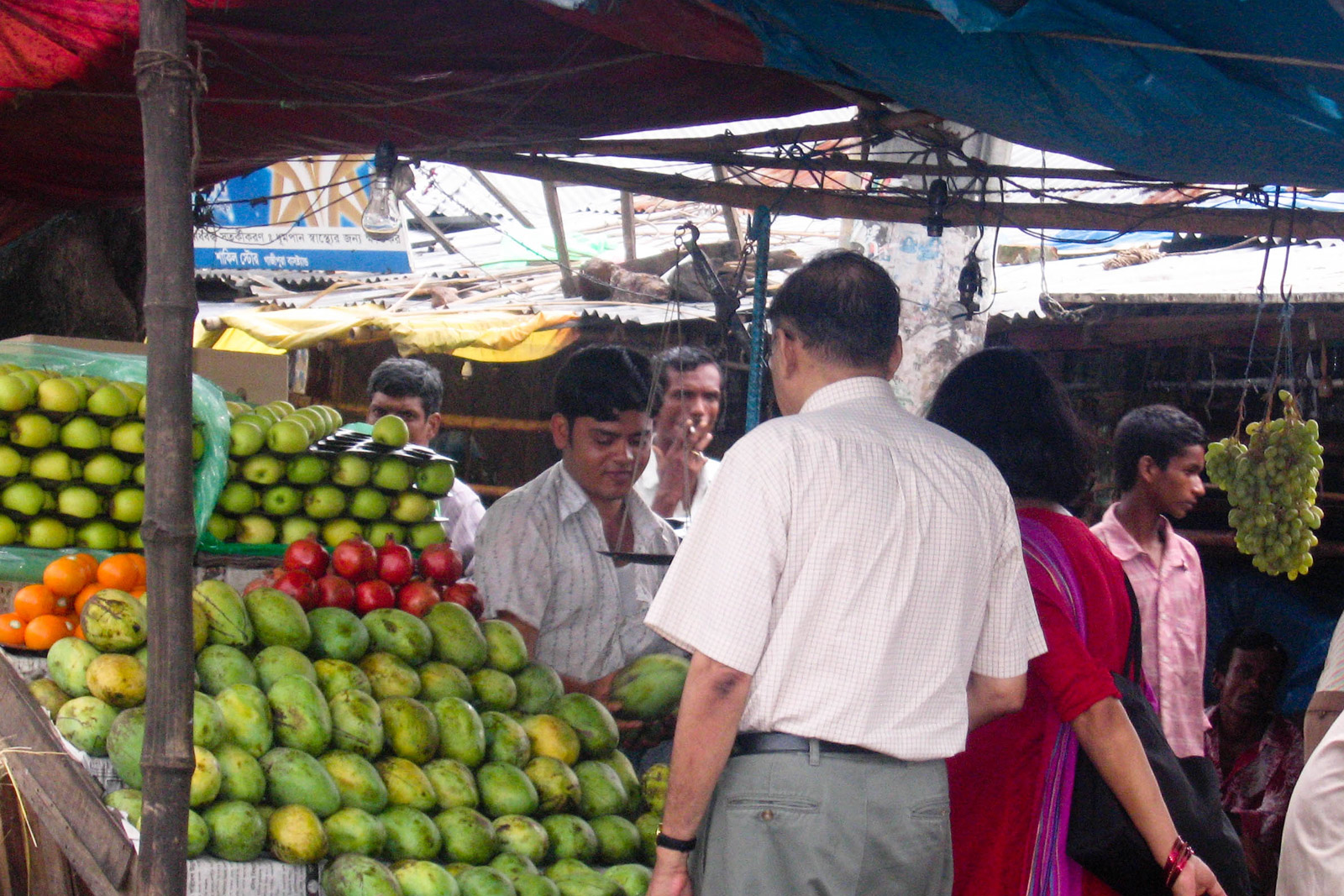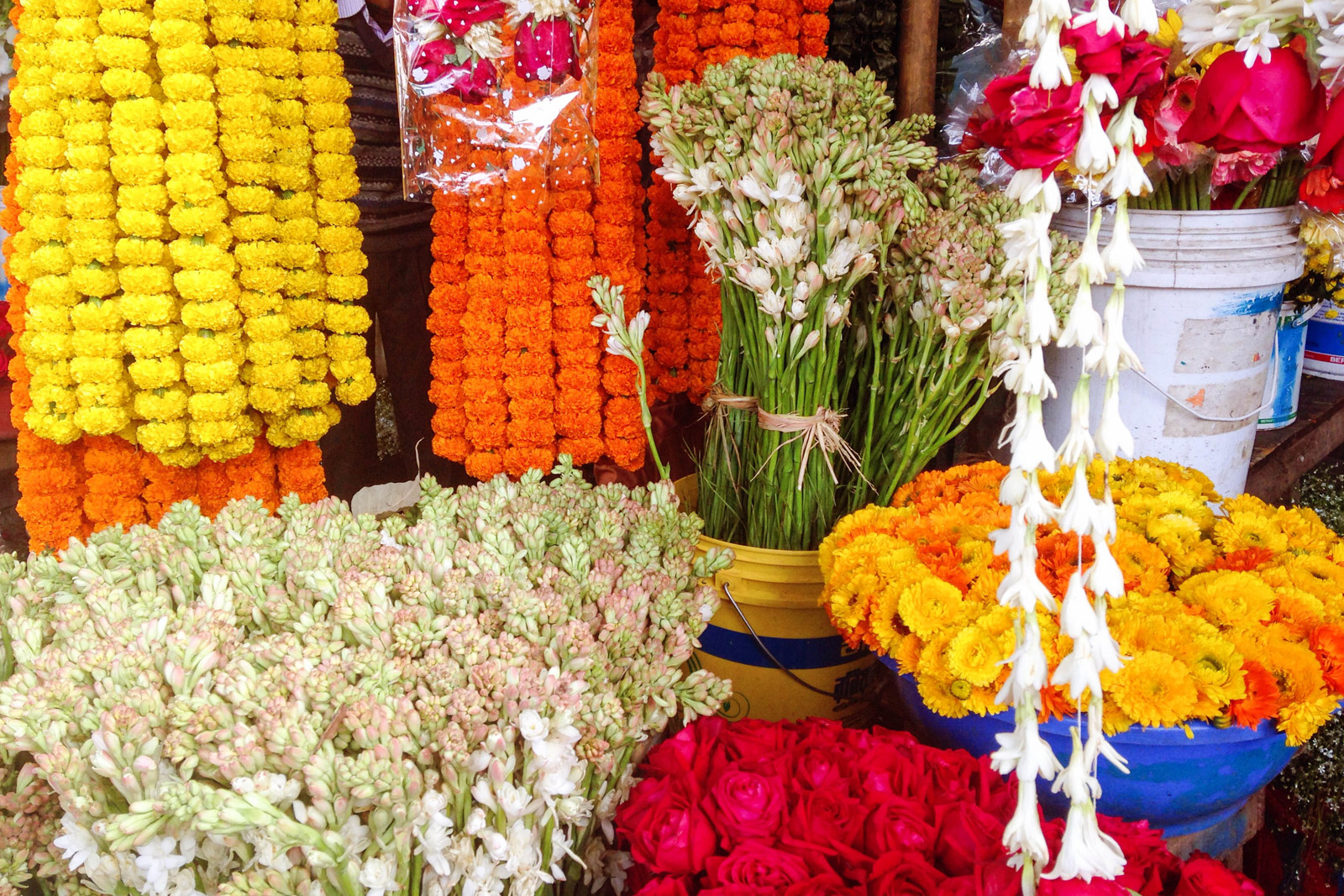 We would always have a meat dish for dinner, along with the varieties of vegetable dishes, dal, rice, and possibly fish too. A couple of times a week we would eat beef, but generally chicken was the staple. And I loved chicken curry. Our cook made a tasty simple chicken curry, and it was always satisfying. Each household seemed to have their own way of making chicken curry, no two households' ever tasted the same – the method, the variations in the spices or their proportions – made a huge difference. I loved ours, and when I became an adult and started cooking while living in NYC, I tried making the chicken curry but it always turned out to be a disappointment. At first I used the recipe from a famous Bengali cookbook, but it was a disaster, no matter how many times I tried. The fancy dishes would turn out well, but never the simple everyday chicken curry.
When my mom got sick with cancer and was getting treated here in NYC, my dad started cooking himself. And whatever he cooked was utterly delicious. My mom loved what he made, and so did we. I think, on his end, my dad found happiness in giving us joy though his cooking, during this dark sad period of our lives. His chicken curry was a dish I particularly loved. It was even better than what we used to have at home growing up in Bangladesh. It's still the simple everyday Bangladeshi chicken curry. But there was something a little different, that just elevated it to a whole different level of simple delicious mouth-watering.
One day I asked my dad to teach me how he made it. He said he didn't have a recipe he could give me, and suggested that we cook it together, and I watch what he did. So that's what I did. I helped him chop, etc. I asked him questions about why he was doing things a certain way, I wrote down everything, wrote down his method. My intent then was to try to make it myself at some point, but because my dad made it so well I didn't bother to try at the time.
Little did I know then that he himself would suddenly pass away too, within a few months, so soon after my mom. He was heartbroken after she died, he loved her so deeply and was so utterly close to her, I do believe he would still be here if she were here too. After she was gone, the only pleasure he seemed to have was to cook for us. He would call me at work and ask me what time I would be getting out, and did I want to come over and eat. I loved my dad, of course I wanted to go over and hang out with him, and eat together. I would go over, we'd talk about my day. He had been a director for one of the world's large multi-national companies, and had spent years based in Kenya, while managing 12 countries; he was wise, and I looked to him for career guidance. In fact, he was the one who pushed his daughters to be independent, inspired us to study abroad, encouraged us to go the next step in our careers.
Growing up in a society where girls are expected to groom themselves into marriage-worthy prospects, I wonder now at how different my own father was. There was never talk of us marrying while we were growing up. Instead I read books from my dad's library from when I was little (I finished Tolstoy's War and Peace when I was 12 years old), my dad shared his magazines with me and pointed out articles he thought were interesting, so I was reading The Economist when I was 14, we discussed world affairs and debated politics at the dinner table along with my mom (who was very smart and had a super sharp mind underneath her beautiful stylish exterior). He wanted us to have independent minds, he encouraged us to dream beyond our little happy bubble lives that we lived, so that one day we would be able to go to the other end of the world on our own, winning scholarships to top colleges in the U.S, and then have our own successful careers so we wouldn't ever have to be dependent on anyone. He was always conscious that life involves change, there's an element of luck and randomness, we can't control everything that happens. He wanted his daughters to have happy lives, but also be equipped to take care of themselves and handle whatever life threw their way. He really was a remarkable father.
I miss him terribly, I miss our conversations, our laughs, his jokes, his wit and sarcasm, his stories, the huge smile on his face, the way his eyes would light up and the big hug he would envelope me in when I arrived and he'd quickly come to open the door. Now I cook his chicken curry, and I am flooded with his memories, and I can still thankfully conjure him up in my head vividly while preparing it and eating it, even though he's no longer here.
So, in memory of my dearest dad, for his birthday, I'm sharing here the recipe for his delicious mouth-watering simple chicken curry. Hope you like it.
Munim's Bangladeshi Homestyle Chicken Curry
SERVES: 3-4
INGREDIENTS
1.5 pound chicken, skinless, with bone in (I get mine from a butcher, cut into small pieces)

1 inch piece ginger, smashed and thinly sliced

1 tablespoon garlic, chopped
1.5 cups onion, roughly chopped (not too fine)
2-3 bay leaves
6-7 cardamoms
1 inch piece cinnamon stick, broken into pieces
1 teaspoon turmeric powder
1 teaspoon paprika powder (don't use smoky paprikas, such as the Hungarian paprika)
1 teaspoon chili powder
1 teaspoon Jamaican curry powder
3-4 medium sized new potatoes, quartered
6-7 tablespoons vegetable oil
1 teaspoon salt (or to taste)
cilantro leaves for garnish (optional)
1-2 whole small green chilies for garnish (optional)
METHOD
Soak chicken pieces in a bowl of water for about 10 minutes, then rinse under cold water, and drain the water.

Heat oil in a wide-bottomed pot over low heat (wide pot gives room for the chicken pieces to soak in the spices).

Once hot, add ginger and garlic and stir-fry for a few minutes until brown. Add salt.

Add onion and fry for about 10 mins until soft.

Add the powdered spices, bayleaves, cinnamon, cardamom. Stir-fry for about 2 minutes.

Add 1/4 cup water, fry for about 10-12 mins stirring regularly. If it starts getting too dry, add a tablespoon of water and continue frying (don't add too much water).

Add chicken pieces, stir thoroughly to coat in spices. Cover the pot, and turn up heat to medium high, and cook for about 7 mins.

Add potatoes. Add 1/2 to 3/4 cup hot water. Stir and cook for about 10-15 mins or until done (check the potatoes to see if they're soft and done; don't overcook).

Taste for salt and add a little if necessary.

Remove from heat. Garnish with fresh cilantro leaves and green chili, if you like. Serve with rice and slice of lemon.