Lotus Root Chips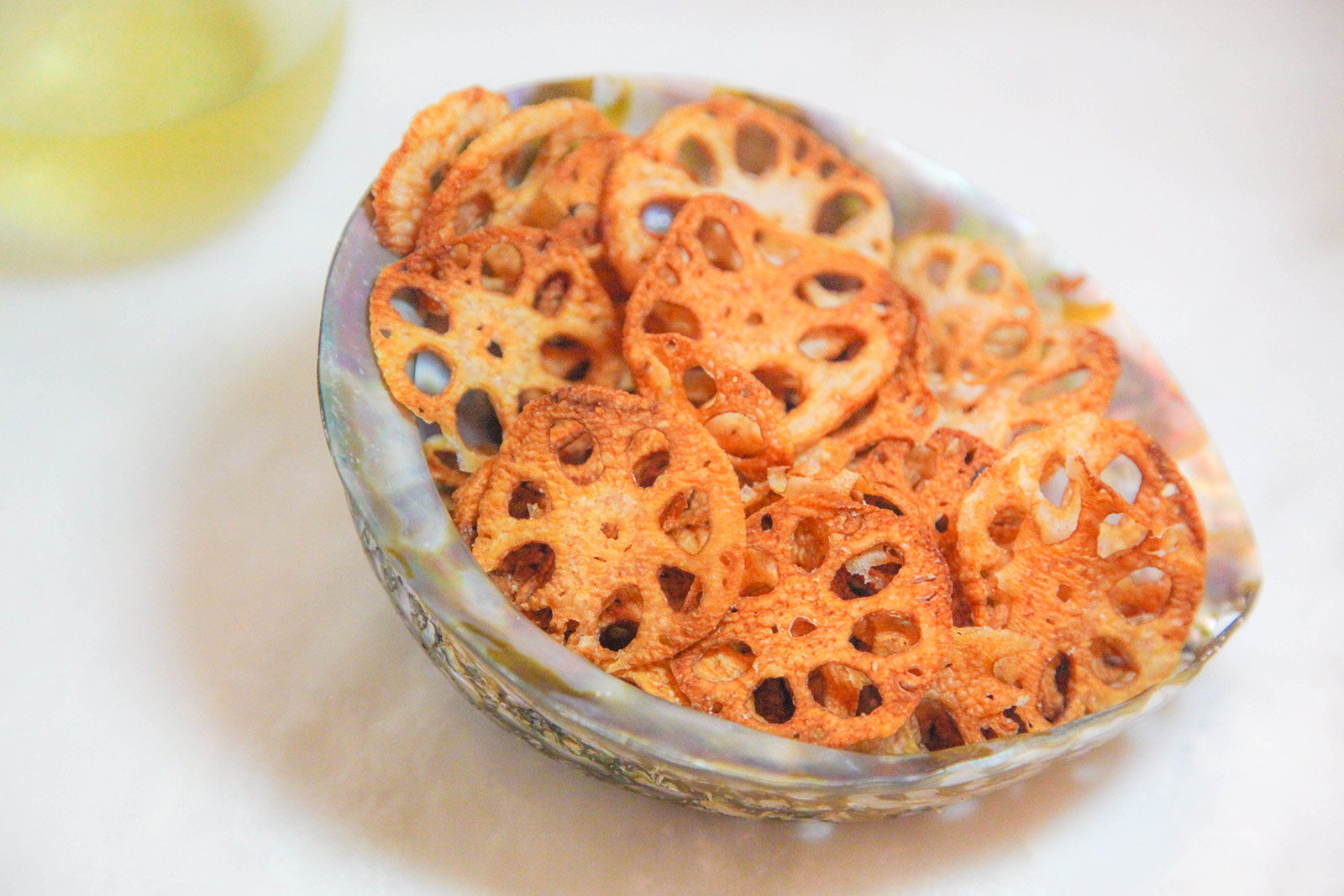 Some of my earlier childhood memories are of being by my mom's side, the two of us doing all kinds of activities. My younger sister was too small then to play a part in these bright memories of me-and-mom-together. We used to live in the coastal city of Chittagong back then, which is on the Bay of Bengal at the southern end of Bangladesh. We lived in a lovely apartment complex on top of a hill – and all the people who lived here were colleagues of my dad. It had huge grounds, lots of gardens and lawns, and swings and see-saws and slides. There were tennis courts where my dad would go down to play in the evenings with his friends. All my friends lived in that complex, and because it was a secured area, we were able to wander around freely with no adult supervision.
On the weekends we would generally alternate between two activities. Usually we would go to the club and I would float in the swimming pool on my rubber raft that my dad would set up, we'd eat lunch by the pool, and I would watch kiddie movies with my friends in the club-house while the adults hung out separately. Other weekends we would go out on the lake on the house-boat, and my parents would bring their friends or our relatives along. It was an idyllic time.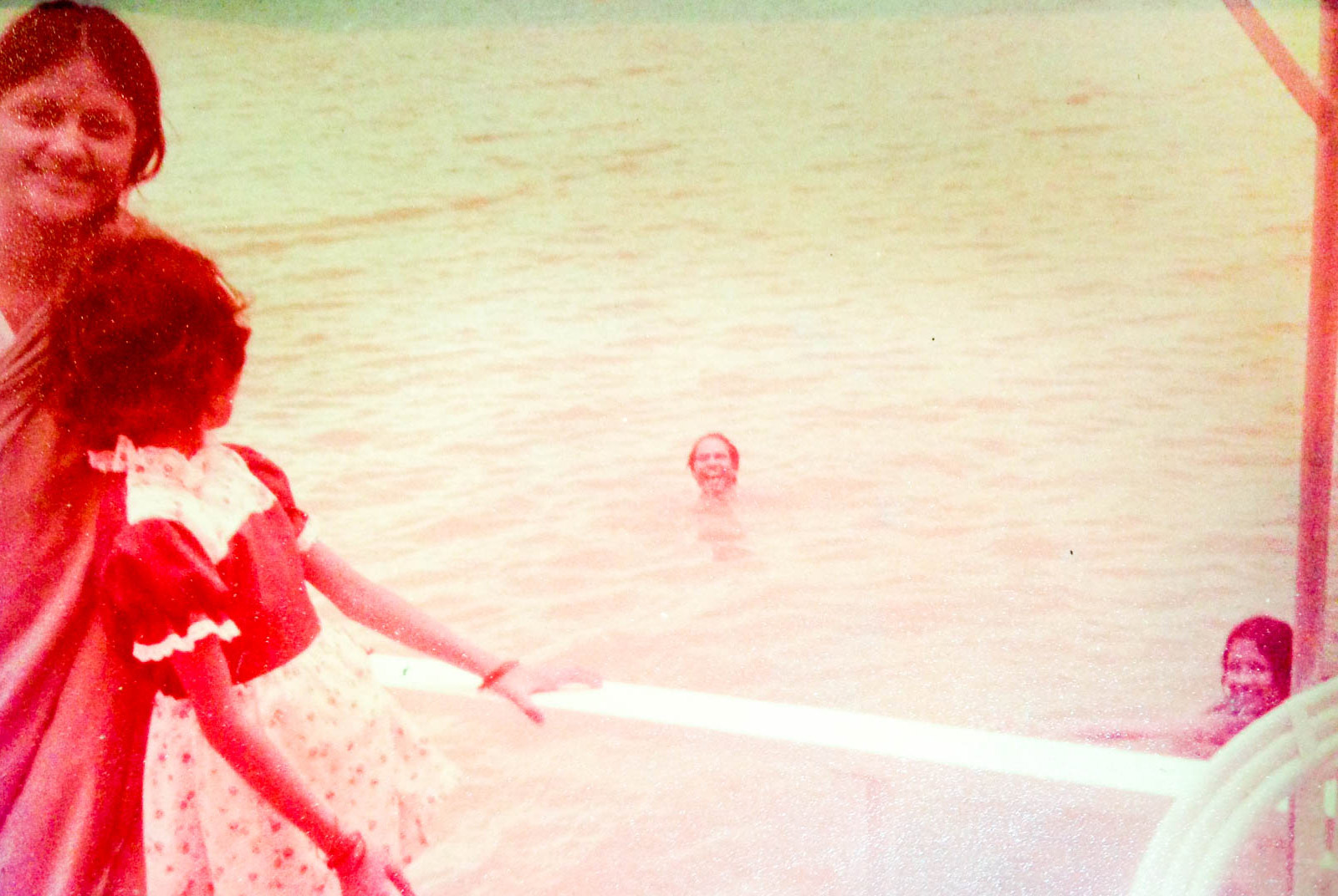 We would stop at small islands on the lake and my mom would sometimes pick up interesting looking twigs and branches and bring them home. During the week, we would spread them out on the dining table on layers of newspaper and I would help her paint them with metallic paint. When they dried, she would use them as decoration.
Another of the activities we did together, and this was just for fun for me – was chop up vegetables that didn't seem cool otherwise, and paint with them. Like okra, and lotus roots. These made beautiful patterns. Thanks to her and this activity, I developed an interest in and love for these veggies.
Years later, now as an adult, I like to make chips out of lotus roots. They look beautiful and are delicious and almost irresistible – salty, crunchy, they are perfect with cocktails and drinks. I recently made them for a dinner gathering, and they disappeared fast – I had to actually ration them out in little bowls instead of leaving them in the original big dish, so everyone got a chance to munch on them!
Lotus roots are also quite nutritious – high in vitamin C, potassium, and fiber, while low in calories. I buy fresh lotus root at the Japanese store near me. You can also find packaged frozen ones in Asian stores. If they are pre-sliced, I slice the thick slices horizontally in half to make thin crunchy chips.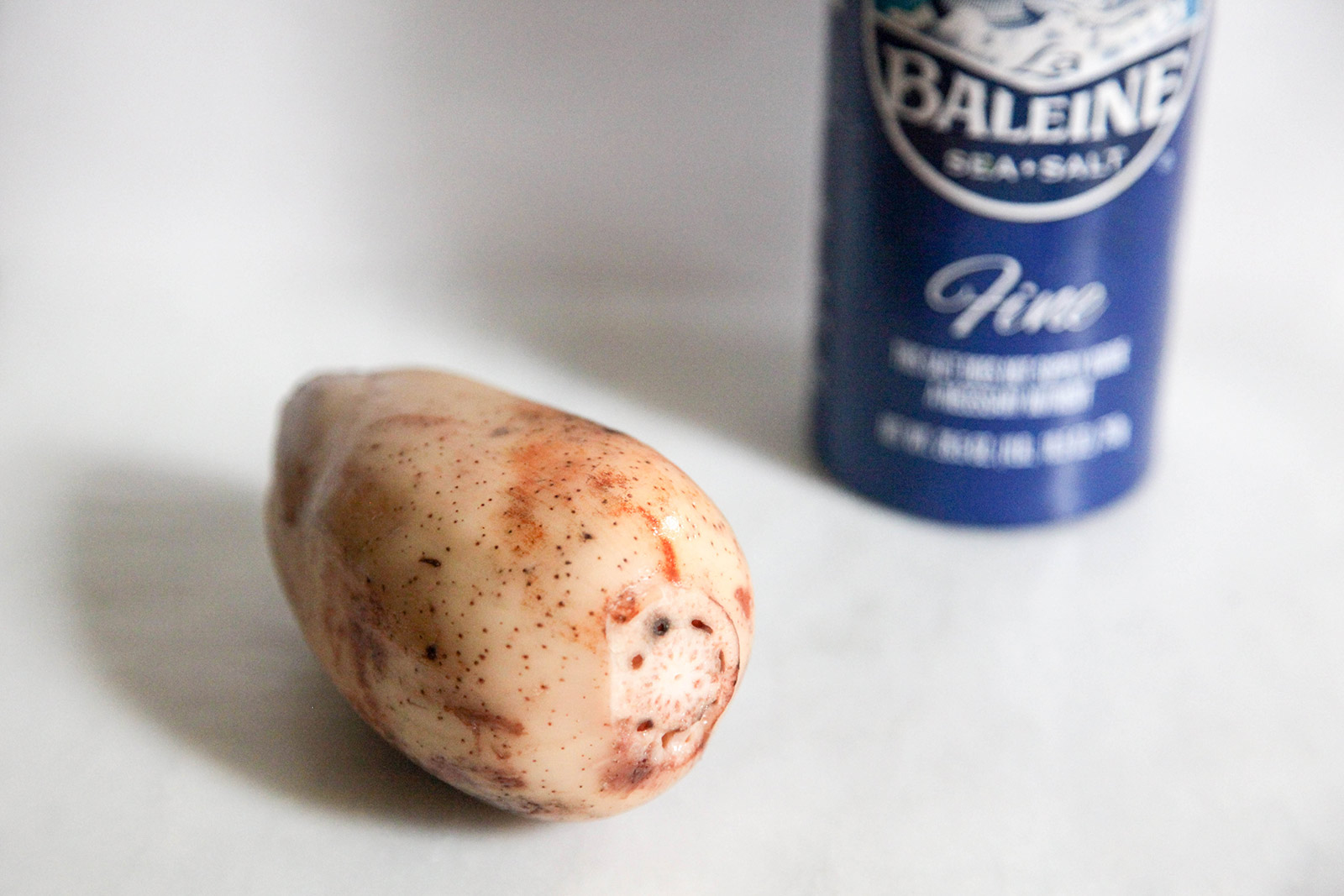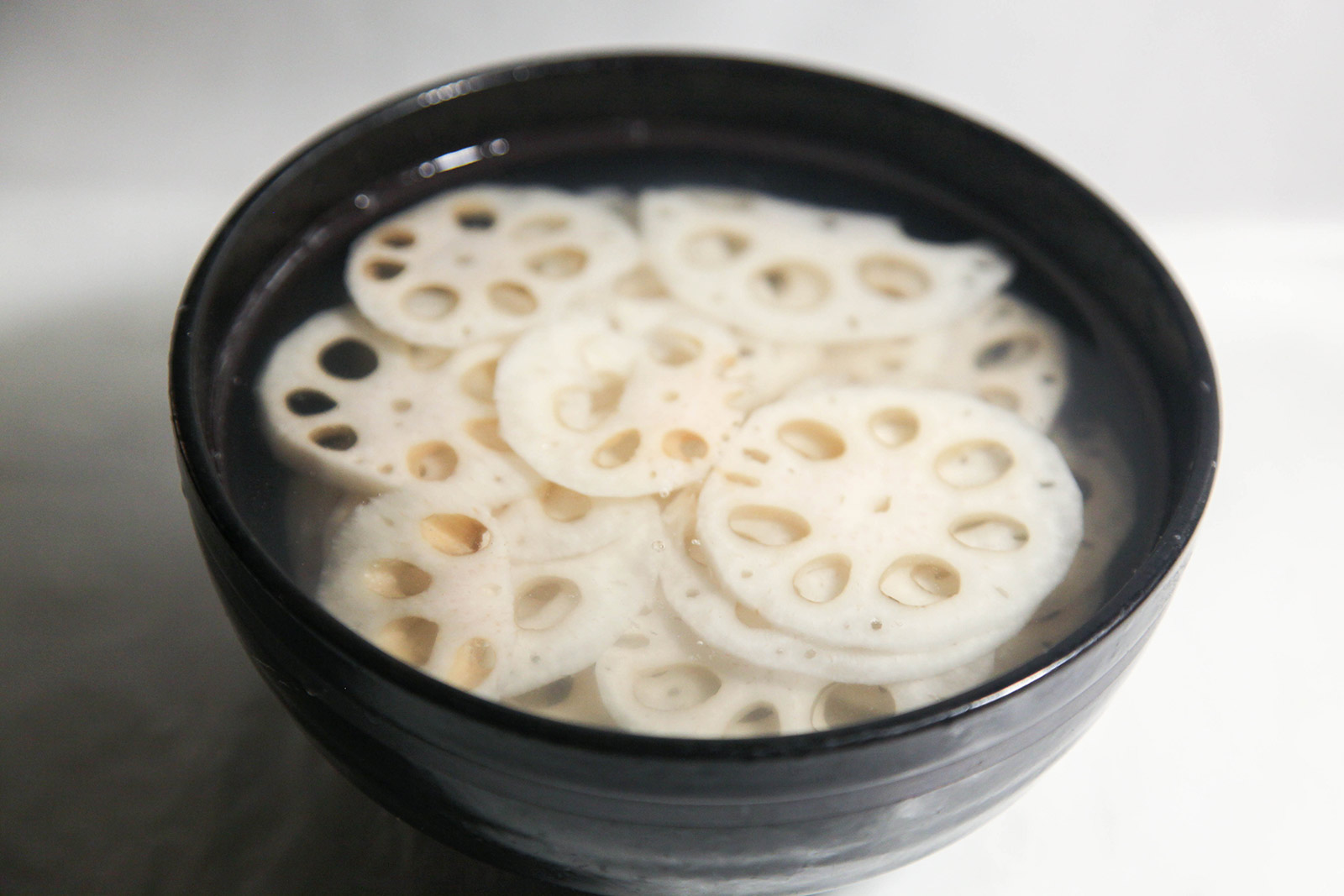 Lotus Root Chips
YIELD: about 35 chips
INGREDIENTS
3/4-1 pound lotus root
1 cup vegetable/canola oil
salt for sprinkling on the chips
METHOD
If you're using fresh whole lotus root, peel the root with a vegetable peeler (it peels like a potato) and slice into very thin slices (see photos for reference) – the thinner you slice, the crispier they'll be. If I'm using frozen pre-sliced lotus root, I slice each piece in half to make them thinner, but this isn't necessary – you'll just get thicker chips.

Place each slice in a bowl of water as you're cutting the root, otherwise they'll start to discolor quickly.

When done slicing, leave them in the water for about 10 minutes – this will help get rid of the bitter taste.

After 10 minutes, heat the oil in a small deep pot over medium heat.

While the oil is heating, drain water and pat the slices dry with paper towel.

Check to see if the oil is hot enough by putting in a slice. If it starts bubbling right away, it's hot (don't wait for the oil to start smoking, otherwise the slices will burn).

Fry the slices in batches. I usually fry them in 2-3 batches. When they're golden, but haven't browned yet, remove from the pan with a slotted spoon.

Spread them out on a paper towel to absorb the oil.

Sprinkle with salt and eat them while they're still warm. These are so addictively delicious, it's hard to stop eating them!