Watermelon Salad with Mint, Feta, Walnuts & a Little Bit of Spicy Kick
Summer has finally arrived in New York. Beautiful long glorious light-filled days, filled with possibilities…or just plain languorousness. This is the time for the outdoors, even in NYC. Plazas, parks, gardens, outdoor summer events – concerts, movies outside lying on the grass under the night sky, escapes to the beach or to upstate… I love it all. There is soooo much to do in the summer. I find myself in my summer mode yet again, wanting to take advantage of every possible light-filled hour during these brief three months that will be gone in a wink. My head is filled with plans and there's not enough time to do all the things I want to. While I do love to cook, I find myself making mainly quick easy dishes during these days. And one of my favorite easy things to make during hot summer days is a watermelon salad.
I do love watermelon. Watermelon juice, drinks, watermelon itself – all are delicious! A couple of years back I started making salad too with watermelon. It's simple, takes only a few minutes, and works so well for the heat of the summer. Its so light, so refreshing, just right for these summer days. And with very few calories and almost no fat, you can gorge on watermelon and not worry about extra pounds on these skimpy clothing days.
I add a green chili to my salad —the sight spiciness balances the sweet freshness of the watermelon. I also like to add a little bit of chopped shallot – makes the dish more savory and it ends up less like just a fruit salad. But shallots are not necessary for tastiness; the watermelon salad is just as tasty without it, I add or skip depending on my mood. And by the way, watermelon salad goes well with barbecues too. And the colors feel so 4th of July-ish, with the red and the white (from the feta cheese)! Hope everyone has a happy 4th of July!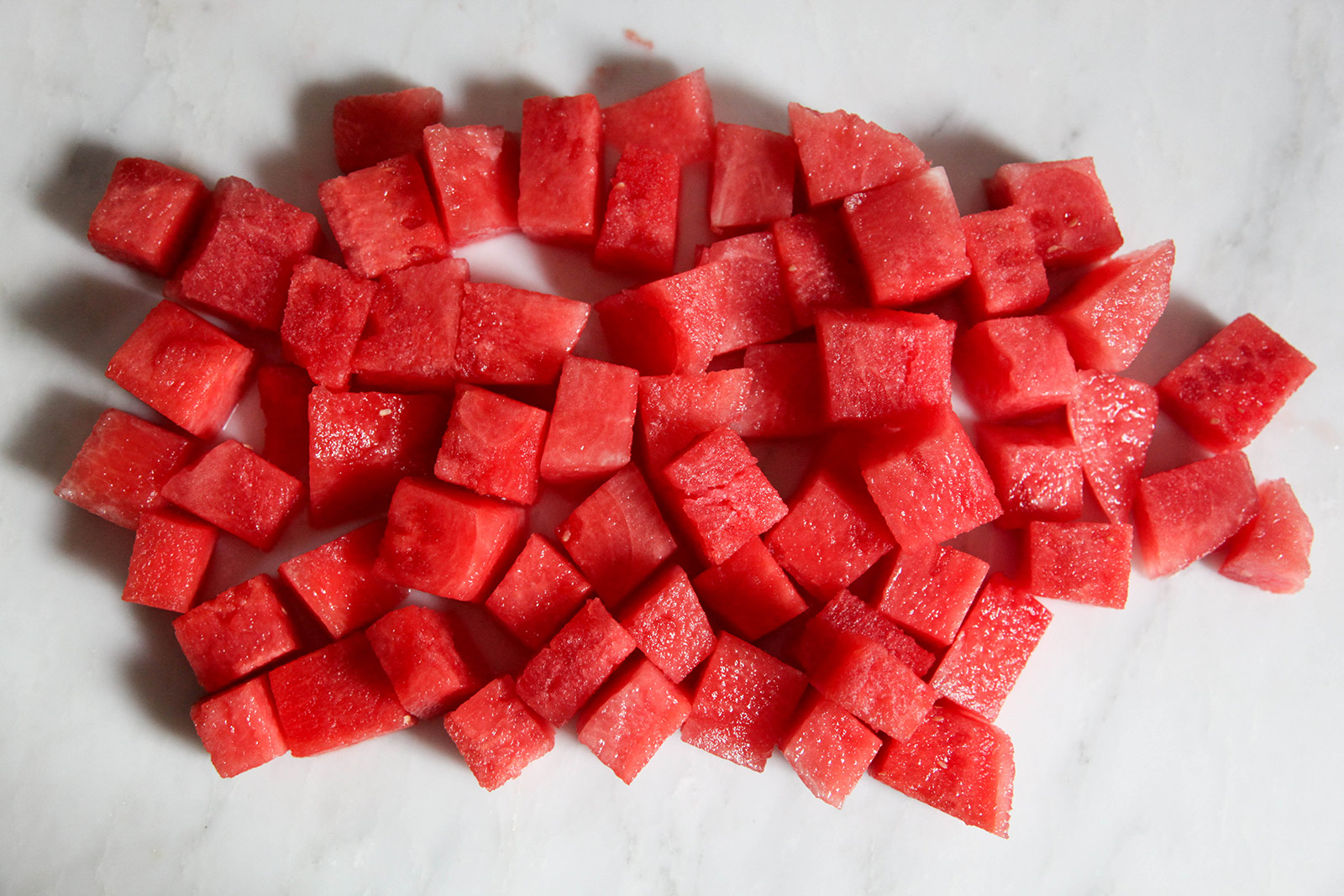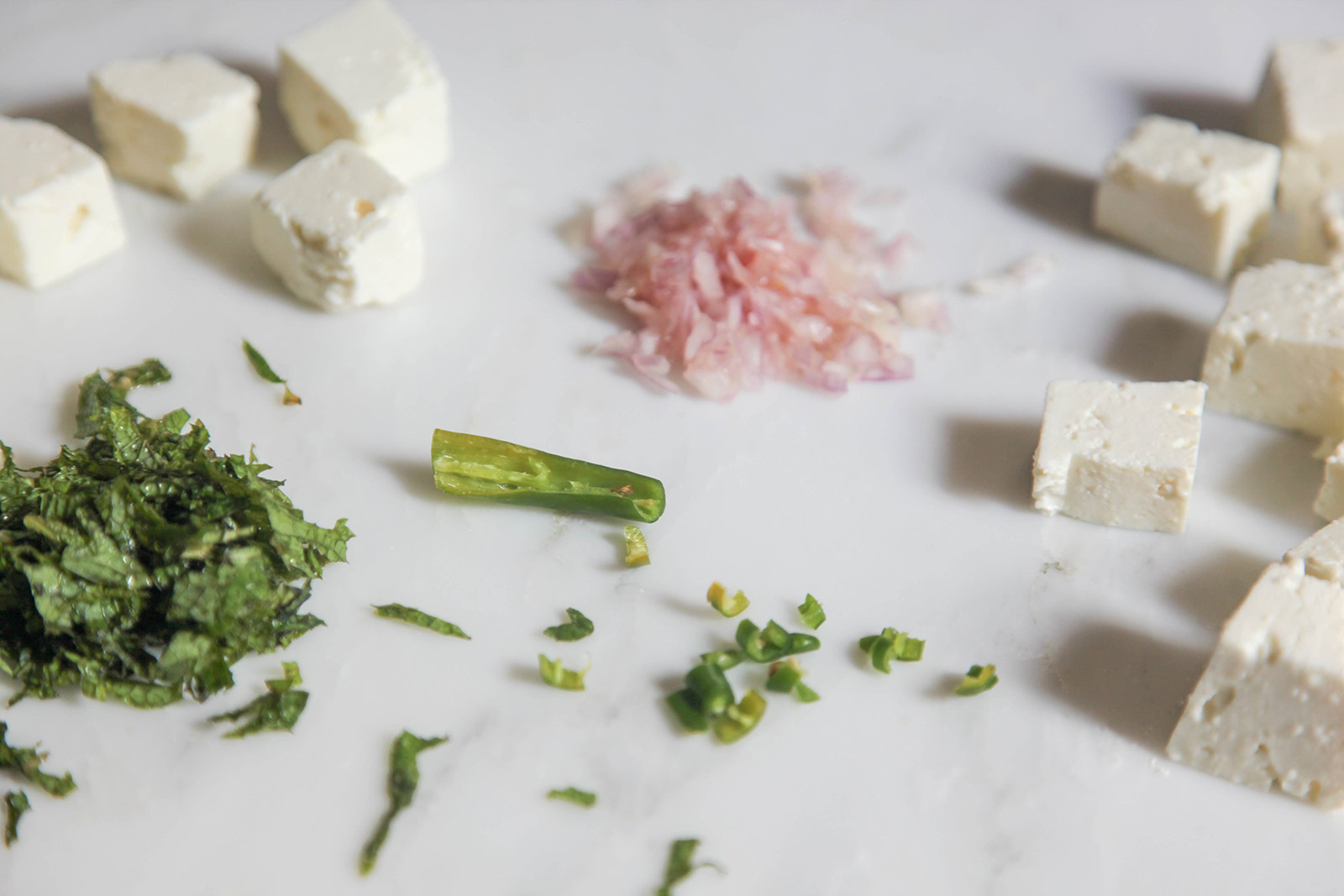 Watermelon Salad with Mint, Feta, Walnuts & a Little Bit of Spicy Kick

SERVES: 4

INGREDIENTS
4 lb watermelon

1/2 tablespoon minced shallot (optional)
2 tablespoons finely chopped fresh mint
1 green chili, seeds removed and finely chopped (optional)
1 tablespoon olive oil
1.5 tablespoon fresh lemon juice
7 oz block of feta cheese, cubed (or a little less than one 1 cup crumbled feta)
2 tablespoons coarsely chopped walnuts
METHOD
Cut watermelon into cubes.

Slice chili in half lengthwise and remove the seeds, then finely chop the chili. Mince shallot and mint leaves. Cut the block of feta cheese into small cubes.
Add all the above ingredients to the salad. Add olive oil and lemon juice, mix well. Sprinkle with chopped walnuts. Serve and enjoy!